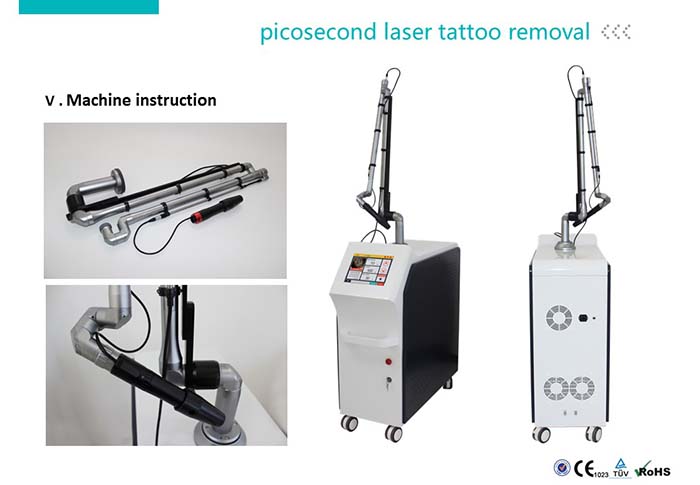 Treatment Theory
The picosecond laser radiates the light with a specific wavelength in high peak energy pulses hence the light penetrates into the tissue only for a nanosecond. The light is absorbed by the pigmentation and results in an instantaneous blast that is light blasting principle. The pigmentation particles are shattered into fragments some can be bounced out of te skin and otehrs can be splited into tiny particles that can be engulted by phagocytes and then eliminated by the lymphatic system.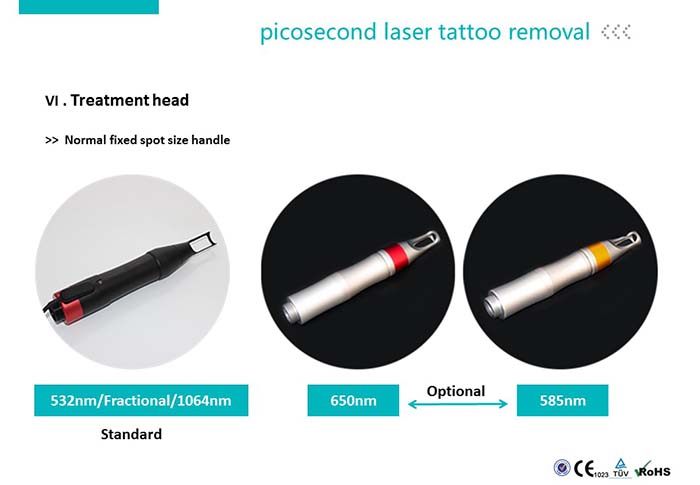 Application
Tattoo ( black, brown, red, blue)
Pigmented lesions : Sunspot Ota's nevus Melasma Age spots CALMS Nevus Zygomatices
Laser facial : Skin rejuvenation and resurfacing, fine wrinkles and expression lines removal, pigmentations reduction such as sunspots and freckles firms up skin tone.