980nm Diode Laser Vascular Spider Vein Removal machine

Theory
1. 980nm laser may be the ideal absorption spectral range of Porphyrin vascular cells. Vascular cellular material absorb, the high-energy laser beam of 980nm wavelength, solidification happens, and lastly dissipated.
2. Weighed against traditional method, 980nm diode laser can reduce inflammation, burning of your skin. It also includes a less opportunity for scaring. To attain the target cells more accurately, the laser beam energy is shipped by a specialist design hand-piece. Help with infrared ray 635nm, it allows energy to become concentrated onto a 0.2-0.5mm diameter range.
3. Laser beam can stimulate the dermal collagen development while vascular treatment, boost epidermal thickness and density, so the small arteries are no more exposed, simultaneously, the skin's elasticity andresistance can be significantly enhanced.
The 980nm diode laser system is dependant on the thermal aftereffect of laser beam, which is split into 4 stages:
1. Laser is changed into heat.
2. Heat is used in the vessel wall.
3. The thermo chemical substance functions on the cells the different parts of vessel wall.
4. The vessel wall structure is destroyed.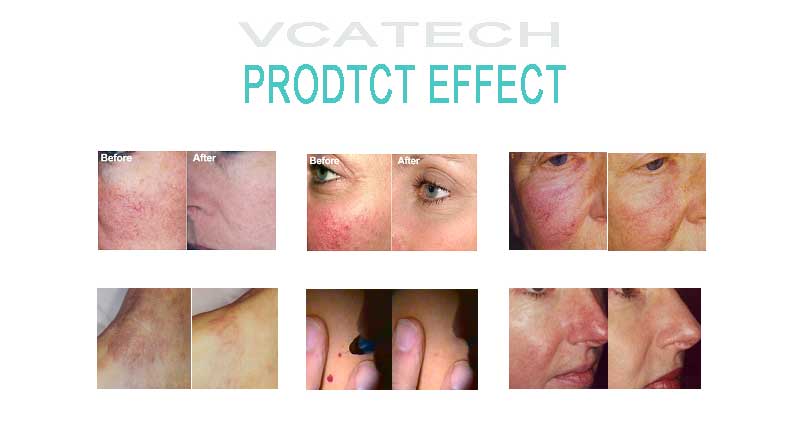 Function
1.Blood vascular treatment: Bloodstream spider removal, telangiectasia removal, vascular lesions removal.
2.Pigmentation treatment: Remove speckles, age group spots, sunburns.
3.Pores and skin protrusions treatment: wart, body fat granule, hybrid nevus.
4.Lymph edema.
5.Acne removal, repair sunburn pores and skin.
Unique Features
1.980nm diode laser vascular removal may be the innovative technology for vascular removal on the market.
2.Easy to use. There is no damage, no bleeding, no scars later on, no downtime, no side-effect.
3.For minor vascular, one treatment or two will do for long term vascular removal, For severe vascular, 2~3 treatment could easily get same result. Interval of treatment ought to be 3~4 several weeks. Please be aware that stay away water for just one hour after complete therapy.
4.Newest treatment hand-piece, with 1.9m length, it really is easy and comfy to carry, meanwhile, doctors personal a ideal viewing angle.
5.8.4 inch LCD color touchscreen, friendly interface.
6.Handpiece could hanging on the 60cm framework during working period, it also could possibly be store in package when off-duty.
7.Low priced for spider vein built with reusable fiber and unique concentrating hand-piece. There is absolutely no disposable component and the laser beam needs no ongoing maintenance, producing a very low price of ownership.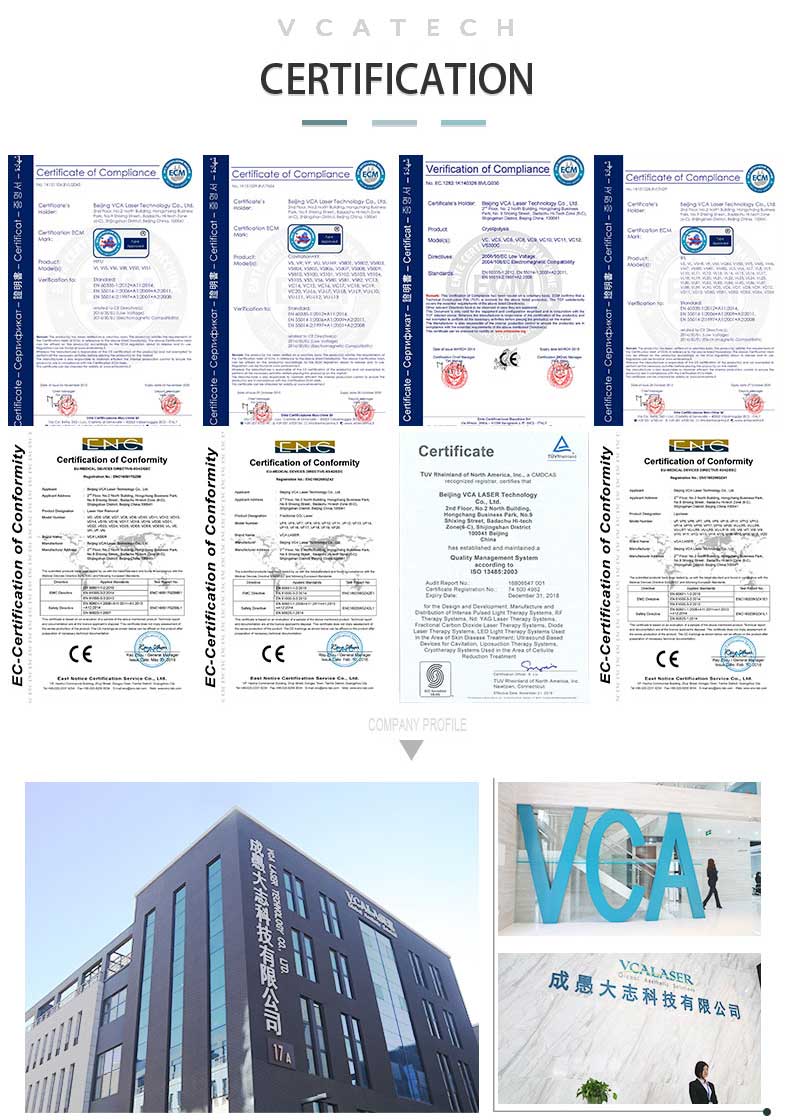 OUR SERVICE
Warranty: We offer 3 years warranty, lifetime maintain, 24 hours calling service.
Training: User manual, treatment manual, technology manual, training video CD,etc.
Certification: TUV ISO13485, CE, Free Sales, Medic device production licence,etc.
Quality: 80% imported promised best quality.
OEM/ODM: There is mold factory, painting factory for ourselves, fastest and lowest cost price for offer OEM/ODM service. Multilingual arbitrary languages on software.