Salon Use 3 In 1 3D 4D Eye Wrinkle Removal Face Lift Body Slimming Beauty Hifu Machine

Theory
High Intensity Focused Ultrasound (HIFU) directly delivers heat energy to skin and subcutaneous tissue that can stimulate and renew the skin's collagen and thus consequently improving the texture and reducing sagging of the skin. It literally achieves the results of a facelift or a body lifts without any invasive surgery or injections, moreover, an added bonus of this procedure is that there is no downtime. This technique can be applied to the face as well as the whole body, and also, it works equally well for people of all skin colors, in contrast to that of lasers and the intense pulse lights.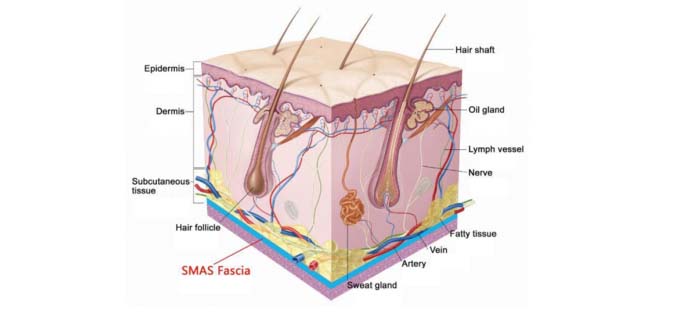 3D Ice HIFU Working Therapy

3D Ice HIFU deliver energy into skin and sucutaneous tissue.The thermal stimulation completely reactivates skin to produce more collagen, elastic fiber, which reduce wrinkles and improve skin sagging.

It is totally: No Invasive, No downtime, No side effect, No anesthesia, No pain.
Feature
1. Equipped 3 heads (1.5mm, 3.0mm, 4.5mm), precisely acting on different depths of the skin. The energy will skip the epidermis, leaving no damages.
2. Quick & short treatment time : 30-40 MINS one face treatment
3. The skin will be lifted and tightened at once, and effect will last for 36-60months.
4. More than 80% accessories are imported: inner core controller imported from Germany, Power supply- device from USA, Big output power, short Pulse-Width, release energy quickly.Comfortable and effectively.
Details Show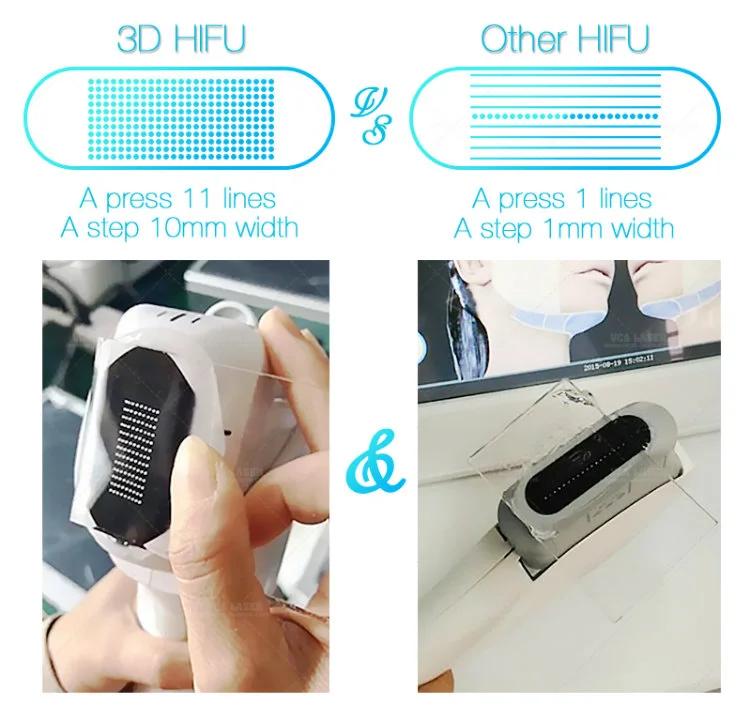 Parameter
| | |
| --- | --- |
| Items | Specs |
| Laser type | High Intensity Focused Ultrasound |
| Frequency | 7MHz, 10MHz |
| Output | Pulse Digital Mode |
| Power | 0.1-3.0 (0.1/step) |
| Treatment Head | DS7-1.5 DS7-3.0 DS7-4.5 |
| Instance | 0.1-4mm(1mm/step) |
| Focal Zone Length | 5.0~25mm(1mm/step) |
| GW | 30KG |
| INPUT VOLTAGE | 110/220V±10% 60Hz/50Hz |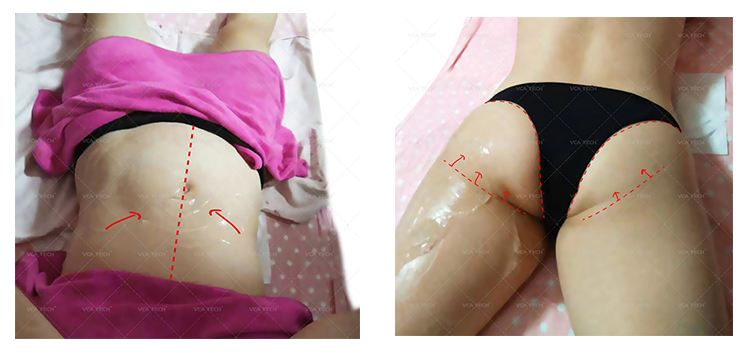 Our Service
Guarantee: We offer 3 years free warranty, lifetime maintain, 24 hours calling service.
Service:There is OEM&ODM service for distributor.
Training: After you get the machine, there is user manual, maintain manual, training CD guide you to operate the machine.
FAQ
How to find a real HIFU:
1) The circled area of real HIFU is non-conductive thin film, not metal or silicone conductor.
2) When try on the real HIFU, there is no heat on the epidermis, but there is slight heat in subcutaneous tissue. Fake HIFU will feel heat on the epidermis.
3) When the real HIFU head acts on the Acrylic board, there are obvious spots on the opposite side. But with fake HIFU, there is no any change on the opposite side.
4) With real HIFU, you can clearly hear the sound of working motor, with fake HIFU, you can't hear anything from the motor.