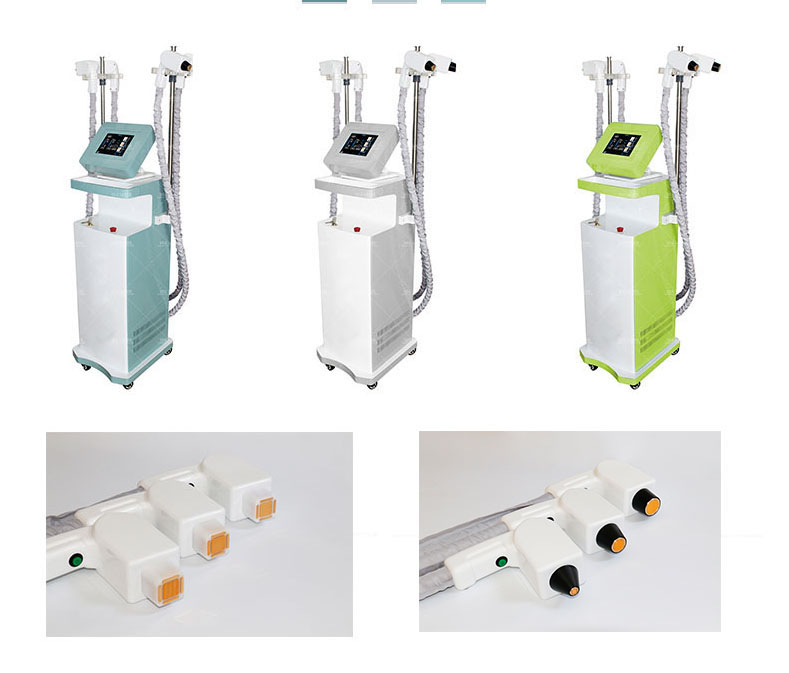 1 Fractional RF and Thermal RF in one device
2 Automatic water cooling system promise treatment more safe and comfortable
3 Fixed treatment head design make energy output more evenly and higher, no lifetime limited, small cost in future
4 No need negative plate, eliminate the potential damage to skin
Thermage Newest Thermagic rf Face lifting Thermagic Fractional Rf Machine
HOE IT WOEKS?
Facial beauty machine through the special design of many fractional needle point array, the high speed
digital motor controls order through the epidermis and the dermis accurate to control the depth of
0.25-3 mm, again by the end of lattice needle release RF, stimulate collagen and elastic tissue, and is
not themal damage skin layer potentical. When skin tissues through this process, the epidermal layer
is safe, RF energy can well to penetrate to the dermis, stimulate collagen protein hyperplasia,not only
is the best way to improve the scars, but also long-term tightening skin wrinkles induced the good method.
Function of Skin Care fractional RF
The latest iteration of themage, and just like its predecessor, it too uses radio-frequency energy to heat the
skin from the inside out. By delivering the energy deep below the surface of the skin in a uniform effect, the
layers of skin where collagen is produced are heated to smooth out existing collagen and create new collagen.
Operation of Skin Care fractional RF
Features of Skin Care fractional RF
Non-invasive, no pain, no cut, no side-effect

No rebound, long-lasting result

No risk on sensitive skin

Immediate result and deep heat effect
Skin Care fractional RF Handles
Skin Care fractional RF Mahine Accessories

Certifications

We promise you that:
1.High quality of our products
2.Competitive and fair price
3.Good quality service
4.Health, convenient and multi-function of our products
5.100% QC inspection before shipment.
6.Three years warranty.
Our Company
Warranty: We offer 3 years warranty, lifetime maintain, 24 hours calling service.
Training: User manual, treatment manual, technology manual, training video CD,etc.
Certification: TUV ISO13485, CE, Free Sales, Medic device production licence,etc.
Quality: 80% imported promised best quality.
OEM/ODM: There is mold factory, painting factory for ourselves, fastest and lowest cost price for offer OEM/ODM service.
Exhibition
VCA Group is one of the largest and earliest professional beauty and medical equipment manufacturers in
China who sets development, research, production, sale and after-sale in one.We have partners from all over
the world.