Thermal RF Spots Scar Removal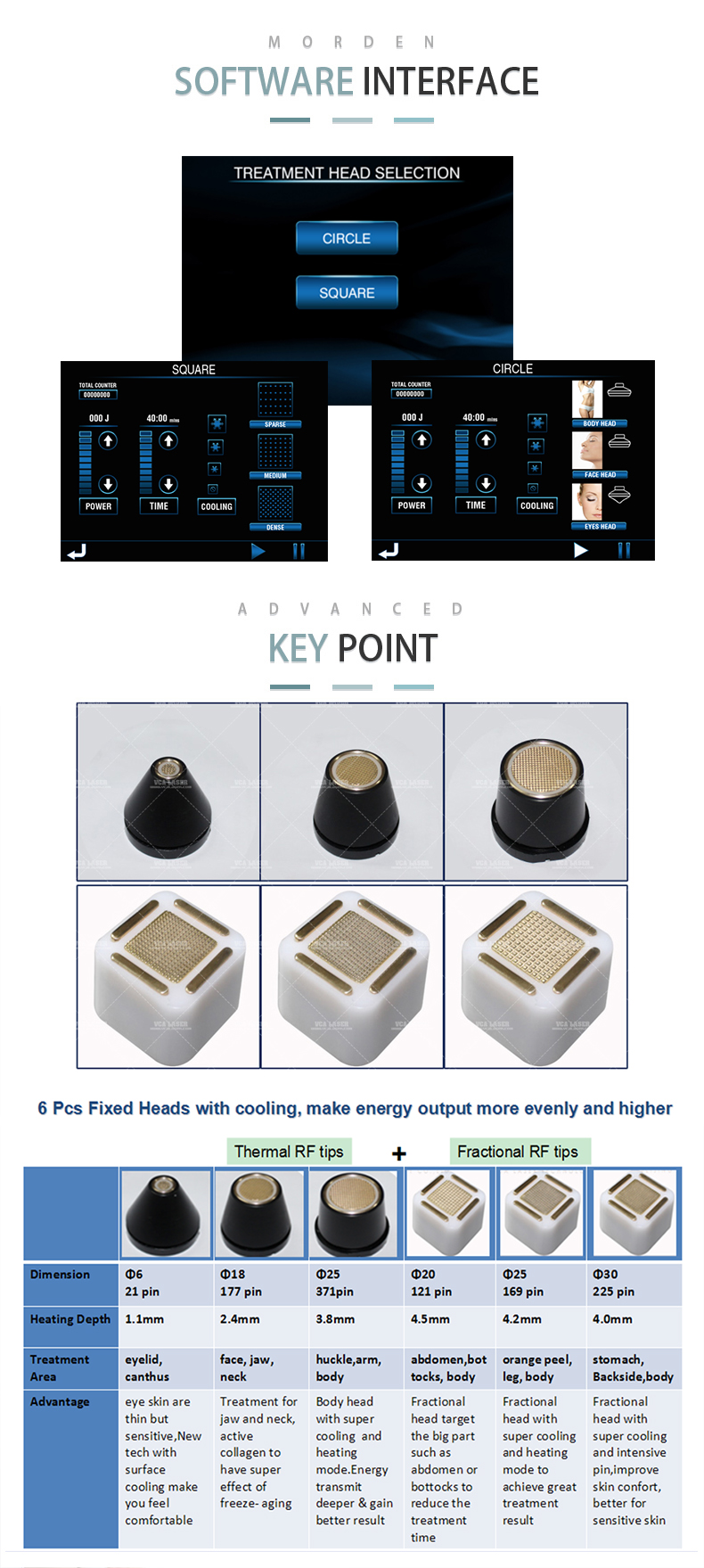 Key point 1:

Optional handpiece:

6pcs handles with 21-371 pins, heating depth from 1.1-4.5mm

reach more accurate treatment result on different body part.

Key point 2:

Each handles with "automatic cooling system"

treatment more safe and comfortable

Key point 3:

Fixed treatment head design:

energy output more evenly and higher,

treatment head can service for life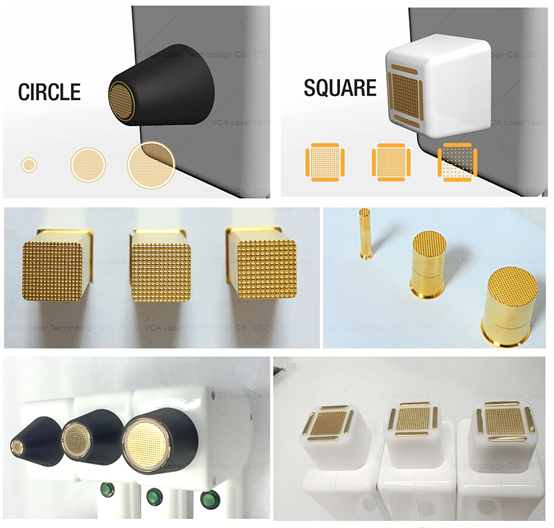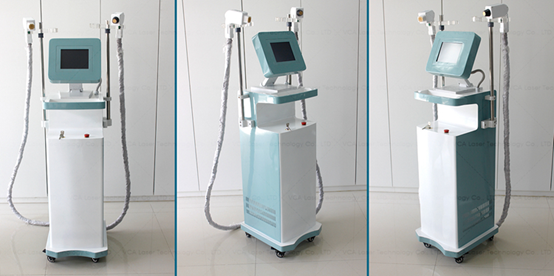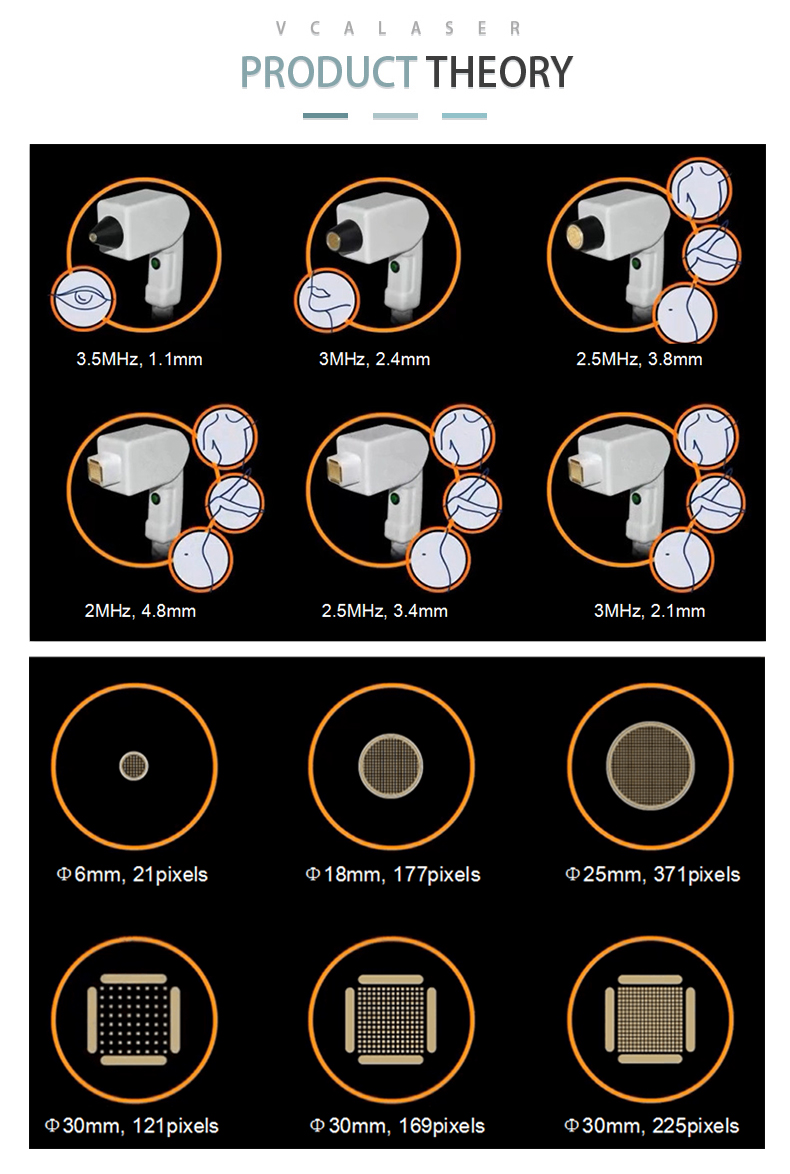 Thermal RF uses radiofrequency technology to heat the deep collagen, rich layers of your pores and skin. The warmth helps remodel existing collagen and generate new collagen, which boosts the smoothness and texture of the skin's surface. Unlike some other methods, Thermal RF requires no surgical procedure, no injections and little to no downtime, and Thermal RF works on all epidermis types on and off the face. While laserlighttreatments and additional radiofrequency techniques also simple the surface area of the skin, no various other treatment heats as deeply as Thermal RF. By heating the innermost layers of pores and skin, Thermal RF is usually the many effective at renewing collagen, which results in even, sleek epidermis and an overall younger looking appearance.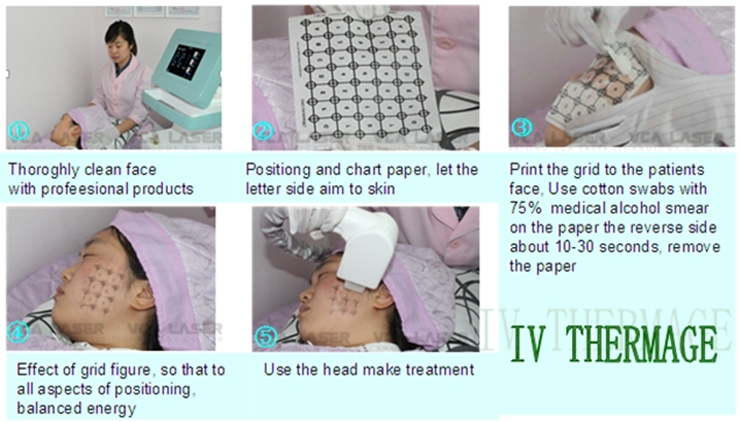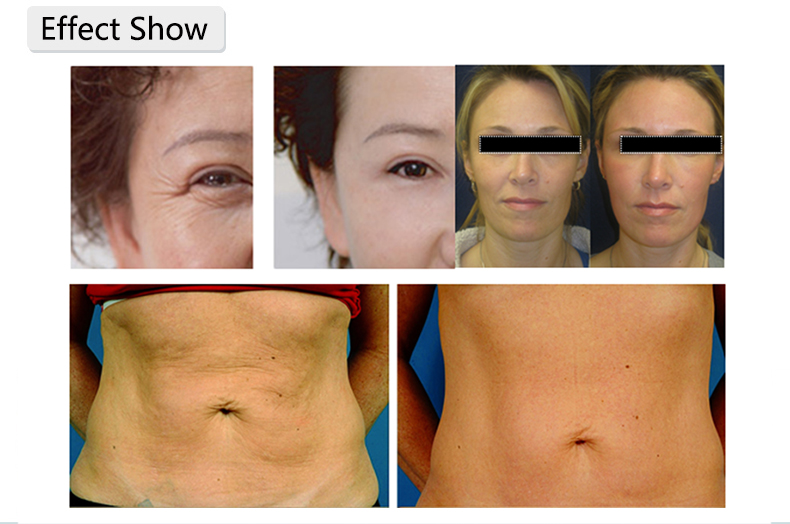 Program:
1. Wrinkle removal, skin rejuvenation, pores and skin tightening, encounter lifting.
2. Remove freckles, age places and sunburn areas removal, whitening epidermis.
3. Lessen acne, acne scars, pore minimizing.
4. Improve skin texture, pores and skin elasticity, enhance the regeneration of collagen.
5. Solve eyesight problem, remove eyes pouch, wrinkles around eye corner.
6. Body slimming and body shaping.
Features:
1. The 4th generation use unique designed head, bigger treatment area, shorter treatment distance, fast treatment.
2. Best and long lasting result, one treatment can last for 2 years generally.
3. There is definitely no downtime after treatment.
4. Advanced cooling system, without any thermal damage, makes sure comfortable treatment.
5. Totally 6 treatment handles fit to different areas, square probe handles for body parts and round probe handles for body, face and vision treatment.
6. Advanced non-invasive steel needle which on handpiece can be very healthy, prevent combination illness. No consumables, saving cost.
Advantages:
1.Fractional RF and Thermal RF 2 in 1 device.
2.Automatic water cooling program makes sure treatment minds always great,
more comfy treatment experience.
3.Fixed treatment mind design make energy output more evenly and higher, no
pictures lifetime limited, small cost in upcoming.
4.No need bad plate, remove the potential harm to epidermis.
5.Face ideas: 3 different sizes, more targeted for eyes, face, neck of the guitar treatment.
Body tips: 3 different density, suitable for all people with different sensitivity levels.
Specification
Parameter

RF Type

Bipolar RF

Display

8.4 inch big color touch screen

Frequency

2.5Mhz, 3Mhz ,3.5Mhz

RF Handles

6 pcs handles

Cooling system

Semiconductor +water cooling +wind

Operating voltage

110V/220V ± 10%, 50/60Hz, 12A