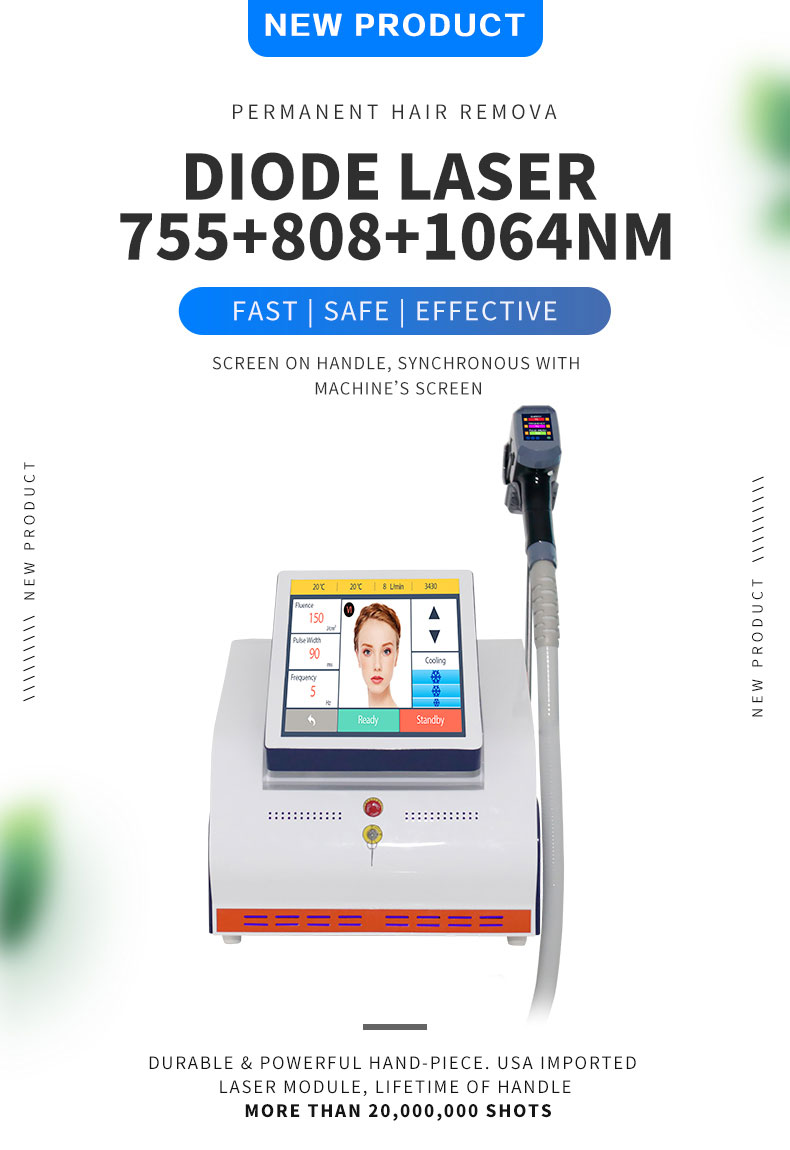 755nm&808nm&1064nm laser penetrate into the hair follicles for all kinds of hair removal/hair reduction depilation/epilation treatment. Light passes through the skin and is absorbed by the melanin in the hair shaft while leaving the surrounding skin undamaged.
Diode laser hair removal is a popular treatment option that uses a combination of three wavelengths - 755nm, 808nm and 1064nm – to target hair follicles, minimize hair growth, and promote smooth skin. This technique offers several benefits over traditional hair removal methods, including cost-effectiveness, precision, long-lasting results, and minimal discomfort.

ALEX 755NM WAVELENGTH
Recommended for treating tiny and light color hair. The most popular 755nm diode laser which replace the solid state alexandrite diode laser and have a more comfortable treatment. It is effective for melanin to absorb 755nm diode laser. This characteristic is good for villi hair removal when people use 755nm diode laser treatment handle. And the treatment time is getting shorter.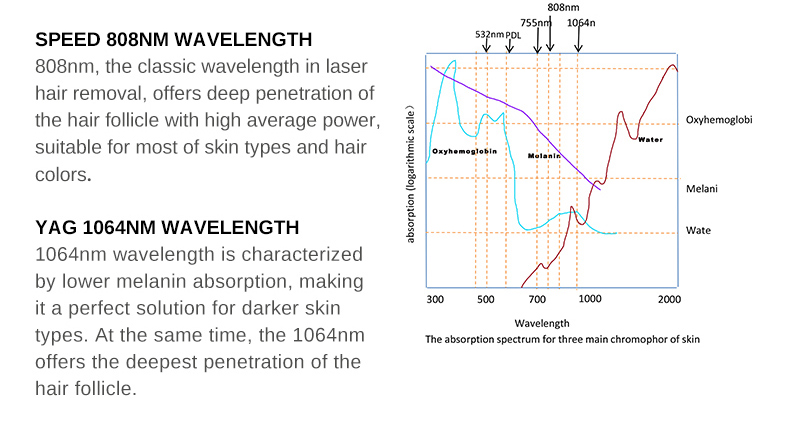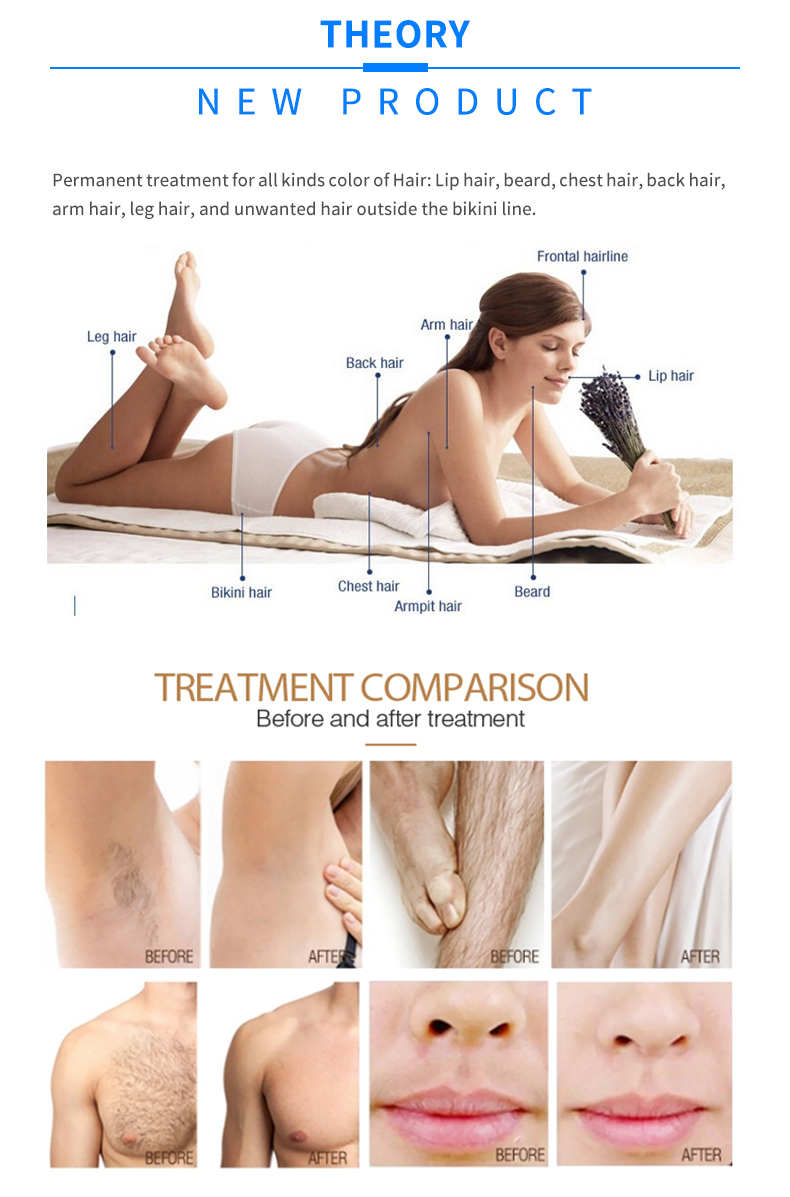 How Can Diode Laser Hair Removal Benefit You?
If you are tired of the hassle and pain of traditional hair removal methods, diode laser hair removal is an ideal solution. The accuracy, precision, and minimal discomfort of this technique can help you achieve smooth, hair-free skin that lasts for months or even years. Additionally, the cost-effectiveness of diode laser hair removal makes it an affordable alternative to waxing, shaving, and other hair removal methods.
In conclusion, diode laser hair removal is an effective and safe hair removal technique that offers several advantages over traditional methods. If you are considering this treatment, consult with a licensed professional to determine if it is right for you. With the right technique, you can enjoy smooth, hair-free skin and a low-maintenance beauty routine.