Non-channel for cooling system fda approved laser hair removal machine laser hair removal machine for sale
Product Description
1.laser hair removal machine treat all kind of hair color from black hair to white hair
2.Diode laser hair removal machine treat all skin types from white to dark skin
3.No pain and shorter treatment sessions
4.Effective and safe treatment for permanent hair removal
Trentment Theory
808 diode laser System, use special laser with long Pulse-Width 808nm, can penetrate to hair follicle .
Using selective light absorption theorylaser can be preferentially absorbed by heating the hair shaft and
hair follicle, moreover to destroy the hair follicle and oxygen organization around hair follicle.When laser
outputs, system with special cooling technology, cool the skin and protect skin from beinghurt and reach
a very safe and comfortable treatment.
Handpiece details
Hand details
Advantage
1. TUV 13485 and CE approved.
2. 80% main components imported from world famous company.
3. We use USA imported laser chips, the most important part of the diode laser machine. Output energy is
very stable, the output shots can up to 100,000,000 shots. Higher quality laser chips make longer life time
of the machine, bring you more income.
4. Our fast plug connection adopts Hydro-power isolation system, imported from Germany & USA. — higher
safety and more convenient than normal plug.
5. Special Large Handles designed with special attention to ergonomics, make sure the chips fully heat
dissipation, and with comfortable handle.
6. The power module design is suitable for importing & exporting business, It is convenient for maintenance.
7. Imported Super cooling system: (Air cooling, semiconductor cooling, sapphire cooling, ect.) make sure the
machine continuously working 24-hour without stopping.
8.Taiwan MEAN WELL Power Supply, no radiation, safe and environmental protection.
Before&After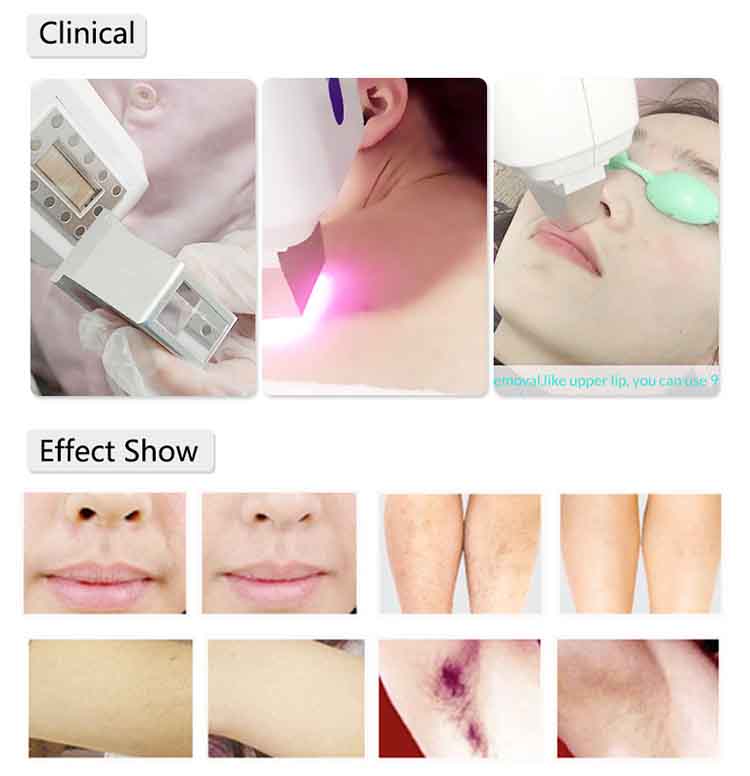 Certifications

Our Company
Exhibition
VCA Group is one of the largest and earliest professional beauty and medical equipment manufacturers in
China who sets development, research, production, sale and after-sale in one.We have partners from all over
the world.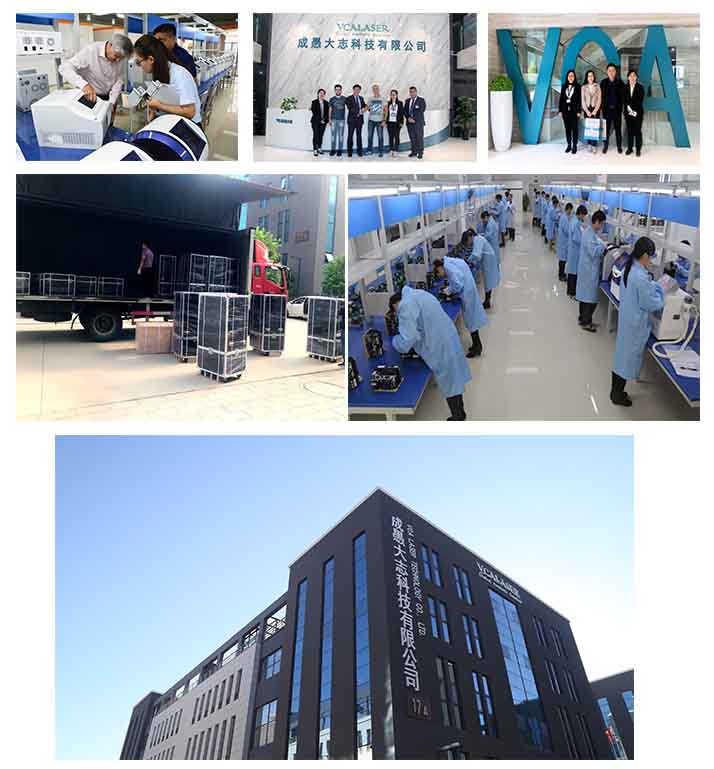 More products