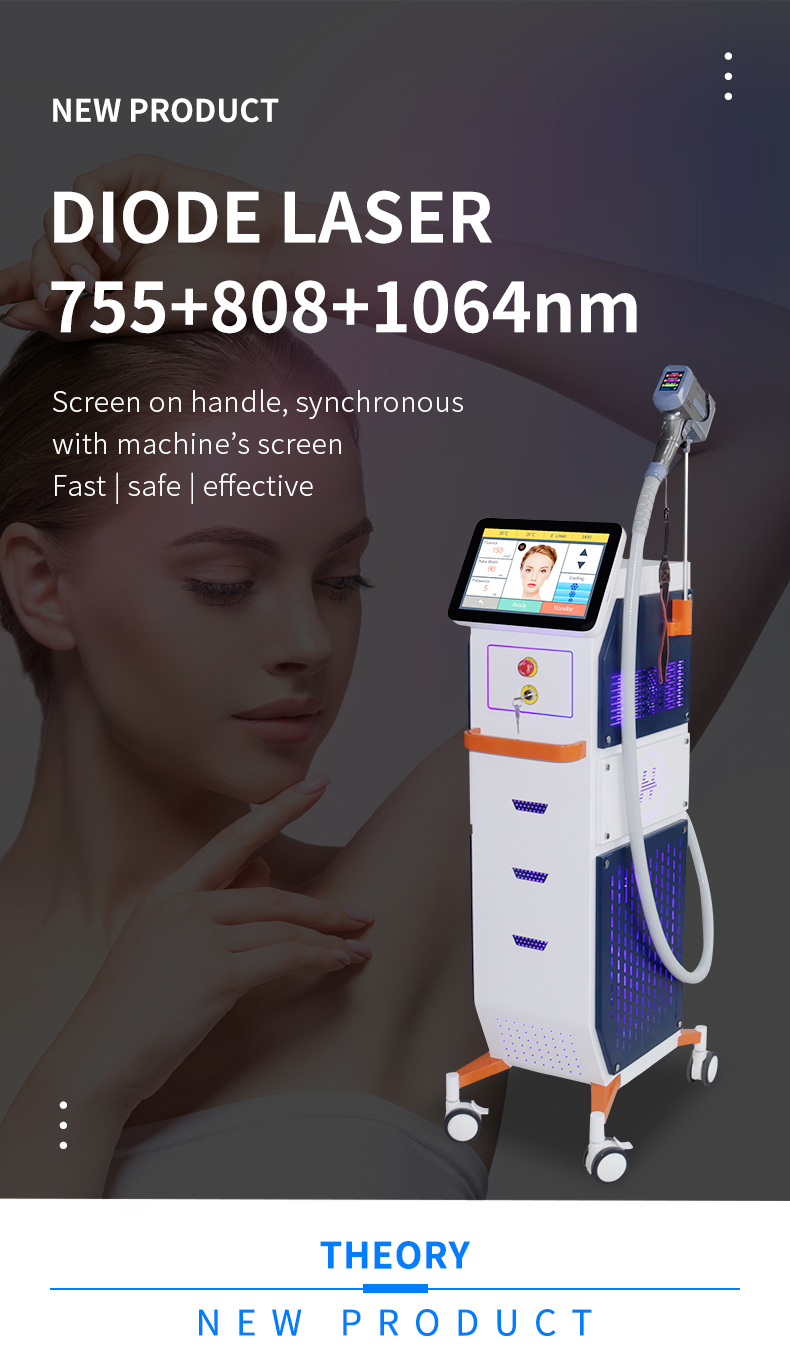 755nm&808nm&1064nm laser penetrate into the hair follicles for all kinds of hair removal/hair reduction depilation/epilation treatment. Light passes through the skin and is absorbed by the melanin in the hair shaft while leaving the surrounding skin undamaged.

ALEX 755NM WAVELENGTH
755nm offers more powerful energy absorption by the melanin chromophore,making it ideal for light colored and thin hair. It targets the Bulge of the hair follicle and is especially effective for epidermis hair.