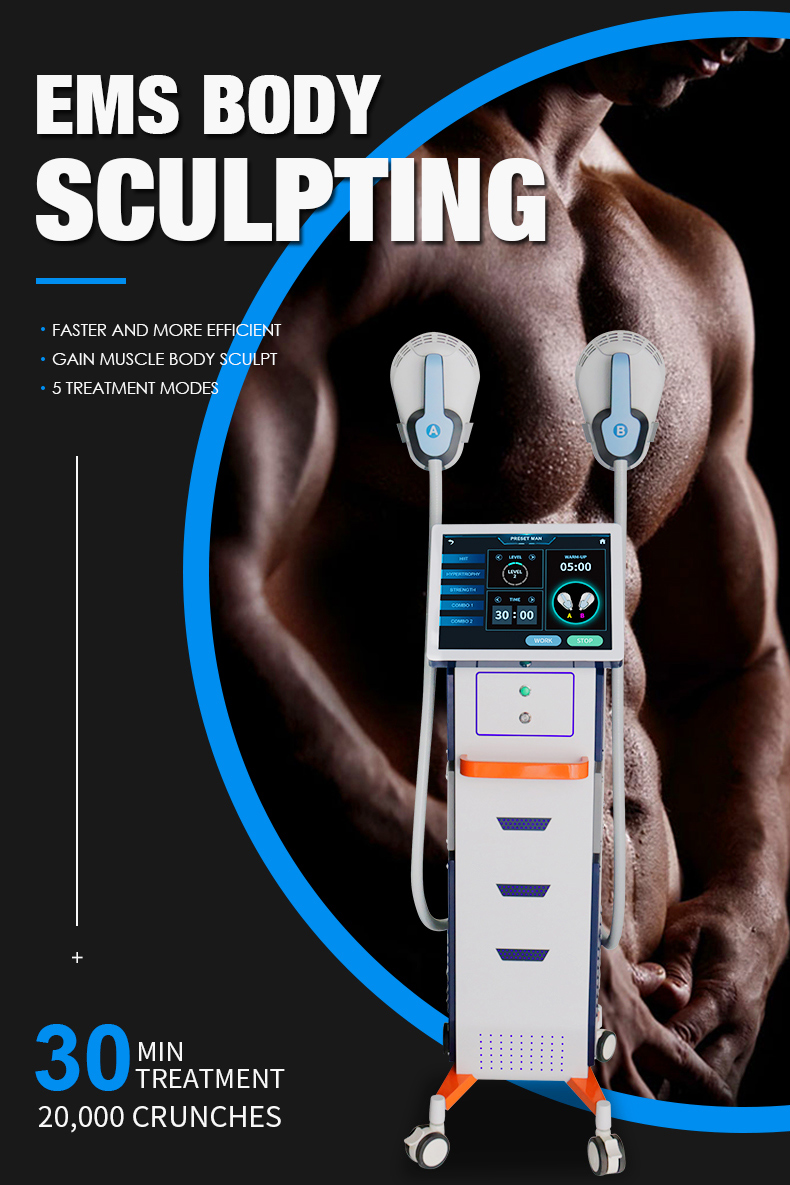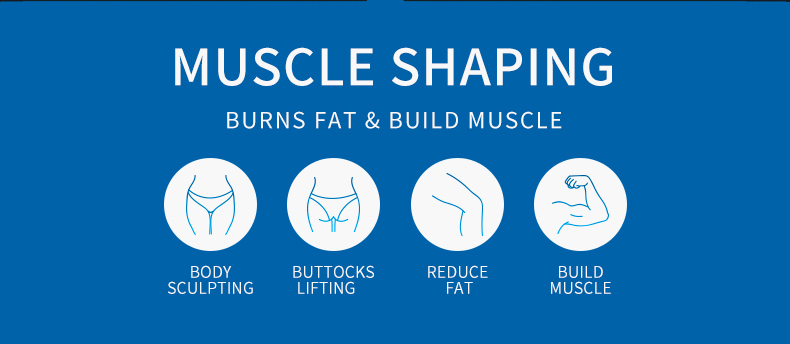 EMS-culpt is based on high-intensity focused electromagnetic energy. It is the latest technology for non-invasive body slimming and sculpting that builds muscle and burns fat at the same time. A single EM-Sculpt session causes thousands of powerful muscle contractions which are extremely important in improving the tone and strength of your muscles. It is the only procedure which helps women and men build muscle and sculpt the body.
Clinical studies report an average fat reduction of 19% associated with an increase in muscle mass of 16% during a treatment consisting of 4 to 6 sessions, spaced every 2 to 3 days. Treatments areas include abdomen, buttocks, arms and thighs. In addition, EM-Sculpt provides the world' S first non-invasive buttock lifting device, it is very promising in market.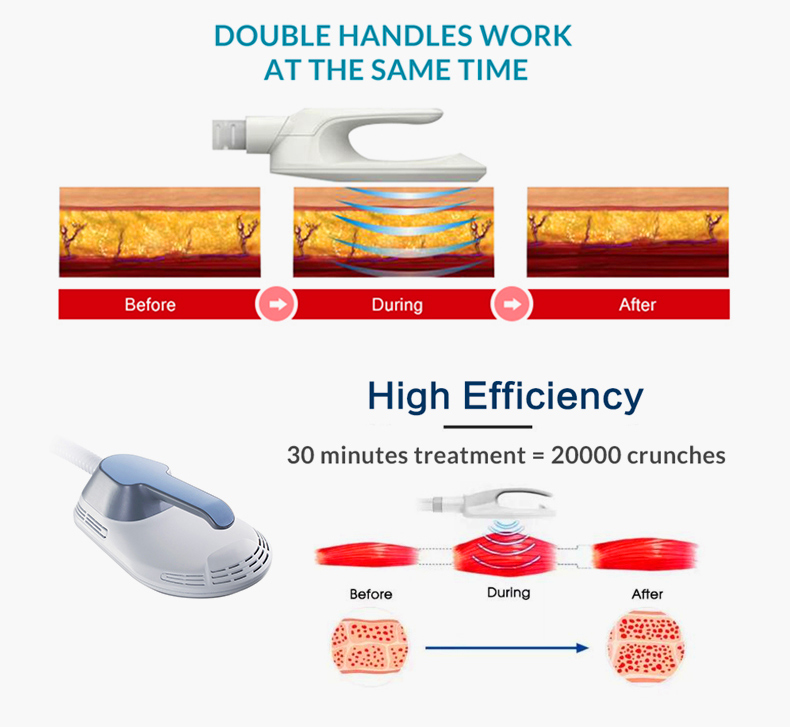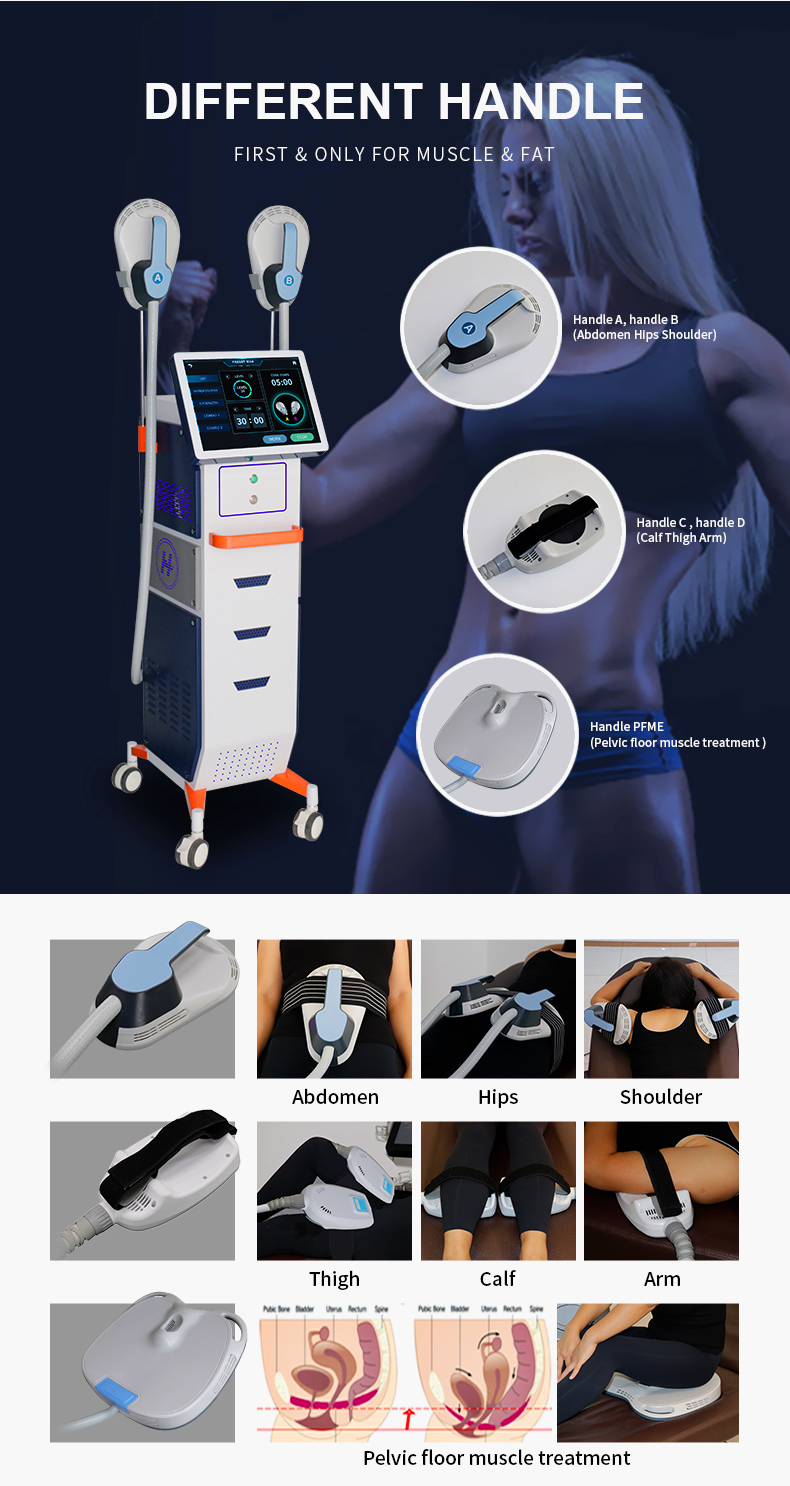 Product Advantages:Non-invasive, safe, comfortable During the treatment, only muscle contraction is felt, the process is easy and comfortable, and there is no side effect on the body, just do it and go. Faster and more efficient Treating up to eight areas simultaneously at a time improves body coverage and provides more efficient and comprehensive muscle activation. Time-saving and efficient 1 session of 45 minutes = 54000 muscle contraction exercises; versus 54000 crunches/squats. Flexibility handle The 16 handles provide multiple different body parts options to customize treatment for multiple muscle groups. Higher efficiency A treatment of 30% muscle gain and 25% fat loss. Simple operation Equipped with a special gel pack to fix the handle to stabilize energy transmission and improve safety and effectiveness. Auto Mode - Smart Loop Provide automatic multi-frequency combination mode therapy for targeted muscle areas. Manual Mode-Custom Loop In manual mode, 1 to 8 frequencies can be freely selected, and various responses are triggered according to the selected therapy frequency. Tailored energy control system Targeted regional energy adjustment, and customized energy stages for each part.