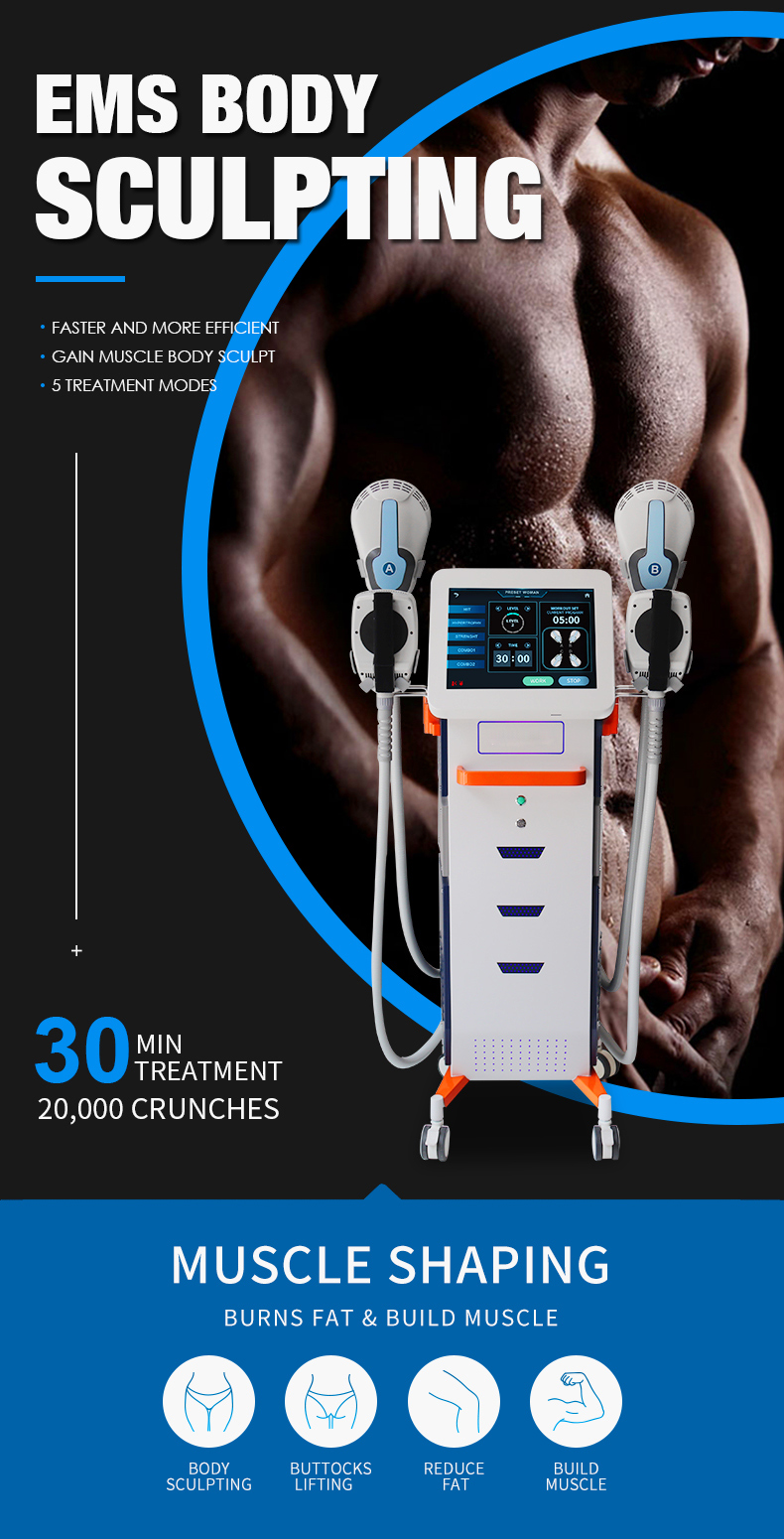 EMS-culpt is based on high-intensity focused electromagnetic energy. It is the latest technology for non-invasive body slimming and sculpting that builds muscle and burns fat at the same time. A single EM-Sculpt session causes thousands of powerful muscle contractions which are extremely important in improving the tone and strength of your muscles. It is the only procedure which helps women and men build muscle and sculpt the body.
Clinical studies report an average fat reduction of 19% associated with an increase in muscle mass of 16% during a treatment consisting of 4 to 6 sessions, spaced every 2 to 3 days. Treatments areas include abdomen, buttocks, arms and thighs. In addition, EM-Sculpt provides the world' s first non-invasive buttock lifting device, it is very promising in market.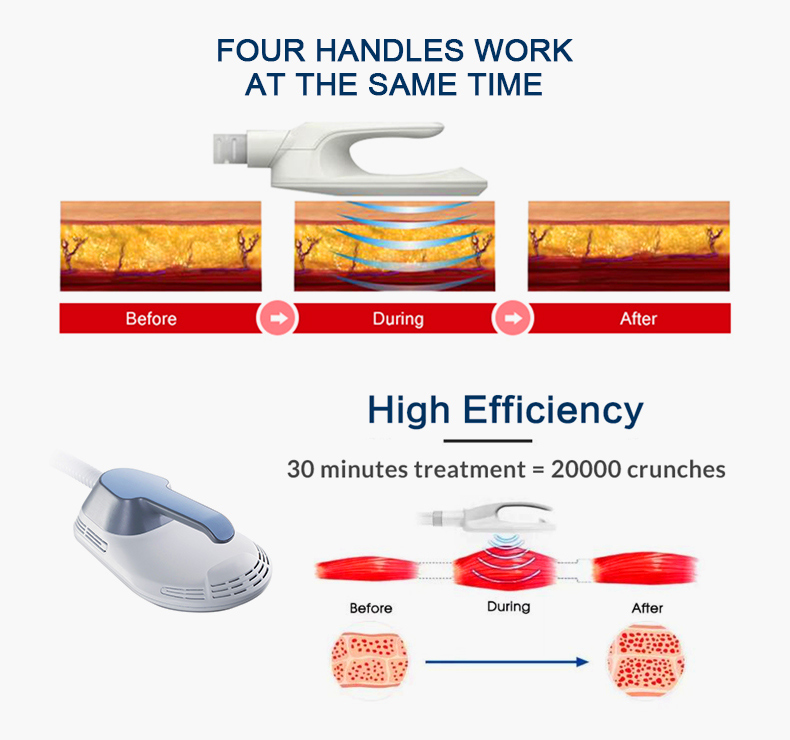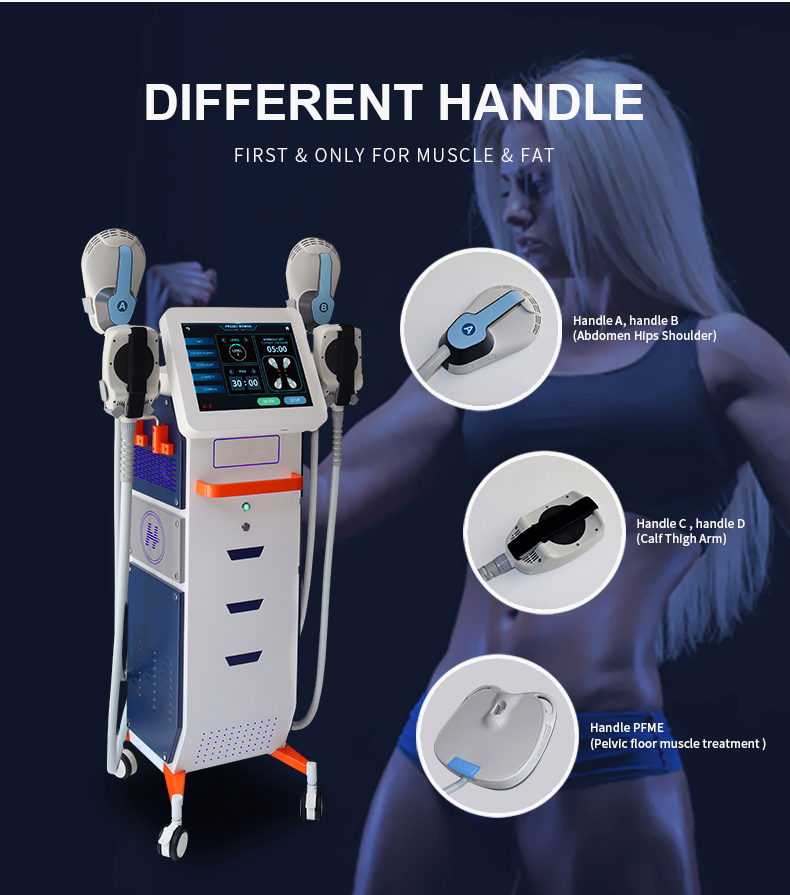 Newest desgin EMSlim Body slimming High Intensity Pulsed Electromagnetic (HIPEM) technology for body slimming, firming and fat burning. Professional device for beauty salons and physicians who want to offer their clients the most up to date and effective non-invasive body contouring treatments.
EMSlim Body slimming builds muscle and burns fat at the same time. Electromagnetic pulses induce supramaximal muscle contractions which force muscle tissue to adapt, leading to an increase in muscle grow while burning fat though lipolysis.
* Builds muscle & Burns fat Together!
* Non-invasive buttock lifting procedure
* Suitable for everyone - No anaesthesia - No surgery
* Only a 30 minute walk in walk out procedure
* Only 4 session needed 2-3 days apart
* Feels like an intensive workout
* Safe with No downtime
* Instant results but gets better after two to four weeks
* 16% average increase in muscle mass
* 19% on average fat reduction