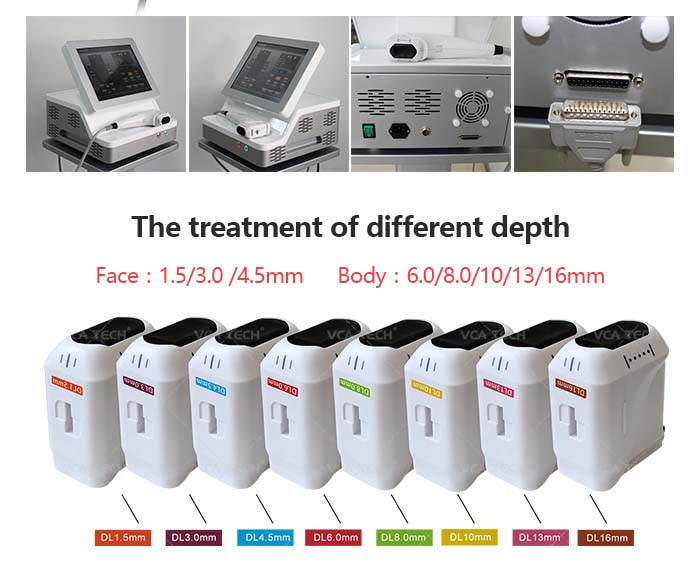 hifu Principle:
Use high energy ultrasound focusing the treatment position, so that the skin tissue create the thermal, and make high-speed friction cells to stimulate collagen. Such heat effect will not hurt the epidermis, because the treatment fast and direct access to the treatment site within 0-0.5 seconds, without touching the surrounding tissue and can be passed directly to the superficial tendon membrane system (SMAS), so it can be done firm skin while pulling the muscle layer, thin face up to the progressive effect.
Main functions: anti-aging, skin lifting, skin tightening, skin rejuvenation etc.
HIFU Application:
Suitable for people over 30, the skin just started to enter the aging, a single therapy can help accelerate the active cells, the treatment effect is more significant and long-lasting.
Suitable for people over 40, the skin issues has appeared sagging and loose, we recommend use different technologies of treatment to ensure effective retard aging and significantly improve the skin problem.