Most Advanced HIFUSHAPE Liposonix Slimming Machine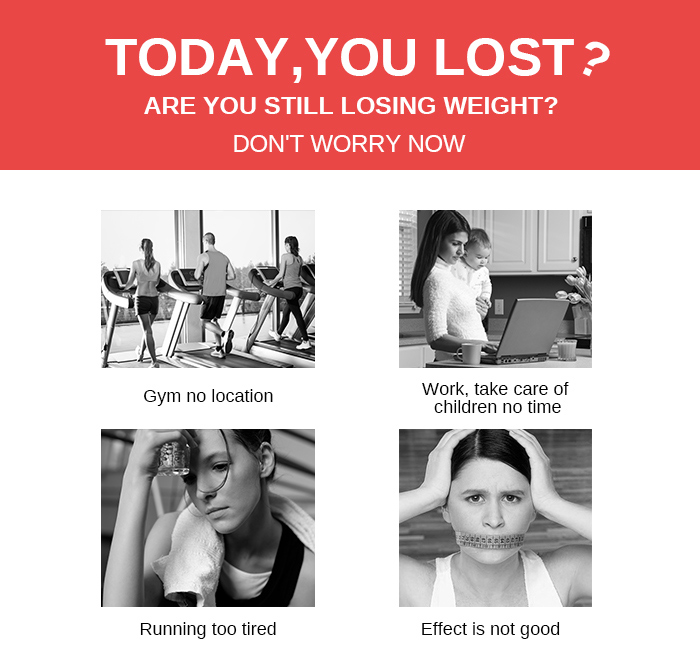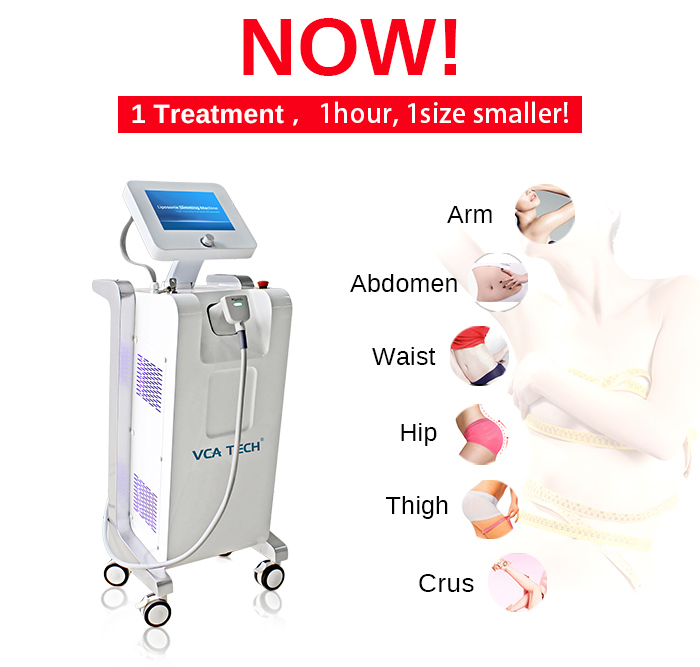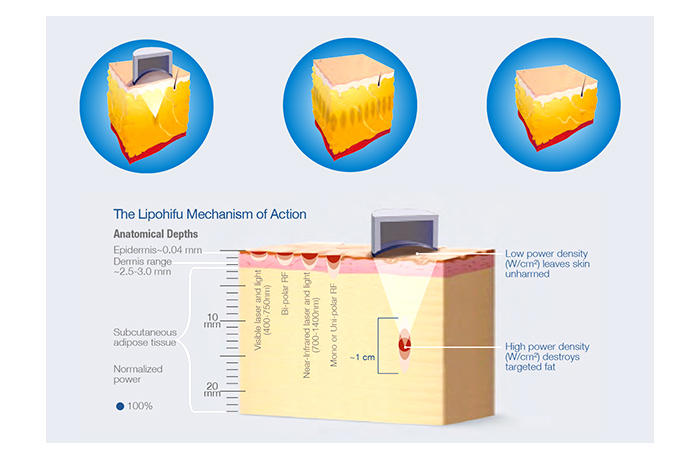 Theory
Liposonix releases high intensity focused ultrasound(HIFU) lattice array which has an area of 46x46mm and total 576 focused points with temperature around 70℃~90℃ by specially designed emitters. It can automatically penetrate into the depth of 1.5mm, 3.0mm, 4.5mm, 8.0mm, 13.0mm, and 13.0mm can reach subcutaneous fat layer without any damages to the epidermis, blood vessels, nerves and surrounding tissues. The high intensity focused ultrasound with high temperature can permanently melt the fat cells and the dead fat cells will be eliminated through body's natural metabolism within 8~12 weeks. Meanwhile the metabolized contents (triglyceride, fatty acid) of cells will excrete outside body automatically through blood circulation and lymphatic drainage without harm to the human body. Non-surgical treatment, one treatment will loss 3-8cm.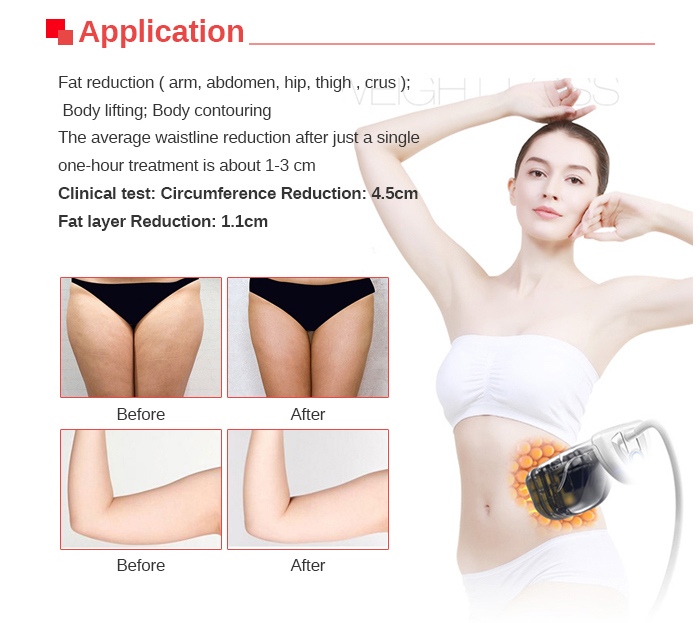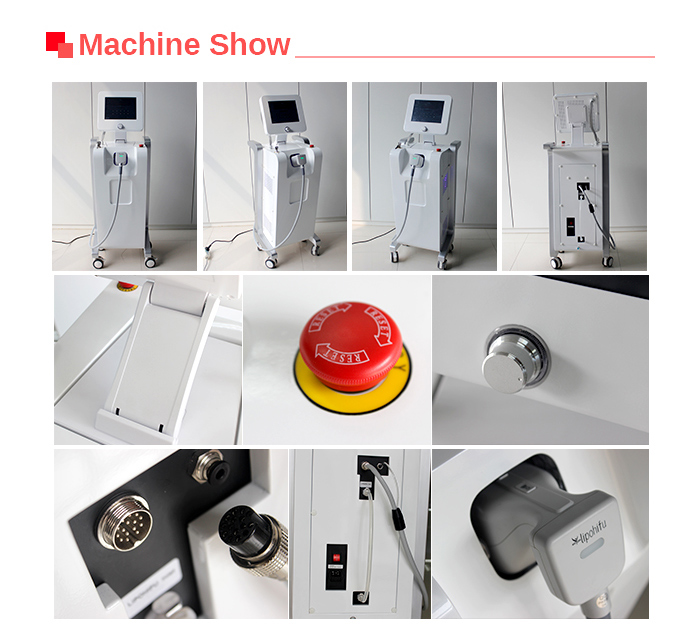 Function
1. Fat reduction ( waist, abdomen, hip, thigh , crus ,arm); skin tightening.
2. Body slimming, body shaping. Body lifting, Body contouring
3. To promote and accelerate the body's metabolism.
The average waistline reduction after just a single one-hour treatment is about 1-3 cm, – which
typically means one dress or pant size.
Unique Features
1. New Technology, Most effecient! FDA approved Liposonix, CE, ISO13485 approved.
2. Non-Surgical, Non-Invasive; No downtime! Make the treatment safer! Patients typically resume normal activities immediately after the procedure.
3. 1 Treatment, 1 Hour, 1 Size smaller!Average waistline reduction after just one-hour treatment is about 1 inch (2.5 cm) – which typically means one dress or pant size.
4. Custom Contouring!Highly versatile, allowing control over precisely how & where energy is delivered, a truly customized treatment.
5. Reduce the fat directly, never rebound. Subcutaneous fat can be permanently damaged, the amount of fat will be reduced.
6. Promotes Skin Elasticity and Firmness ! With 65 °C to 72 °C temperature to stimulate new collagenin as well as decomposition of fat, fill the subcutaneous fat space quickly.
7. Steady Energy! The energy will skip the epidermis, no effect for surface skin.
8. Intelligent scanning system! Lock 1.3 cm subcutaneous fat, the skin does not cause any harm.
9. Intelligent self-checking system, check water flow and temperature automatically, which confirms the safety, stability and longer life of the machine.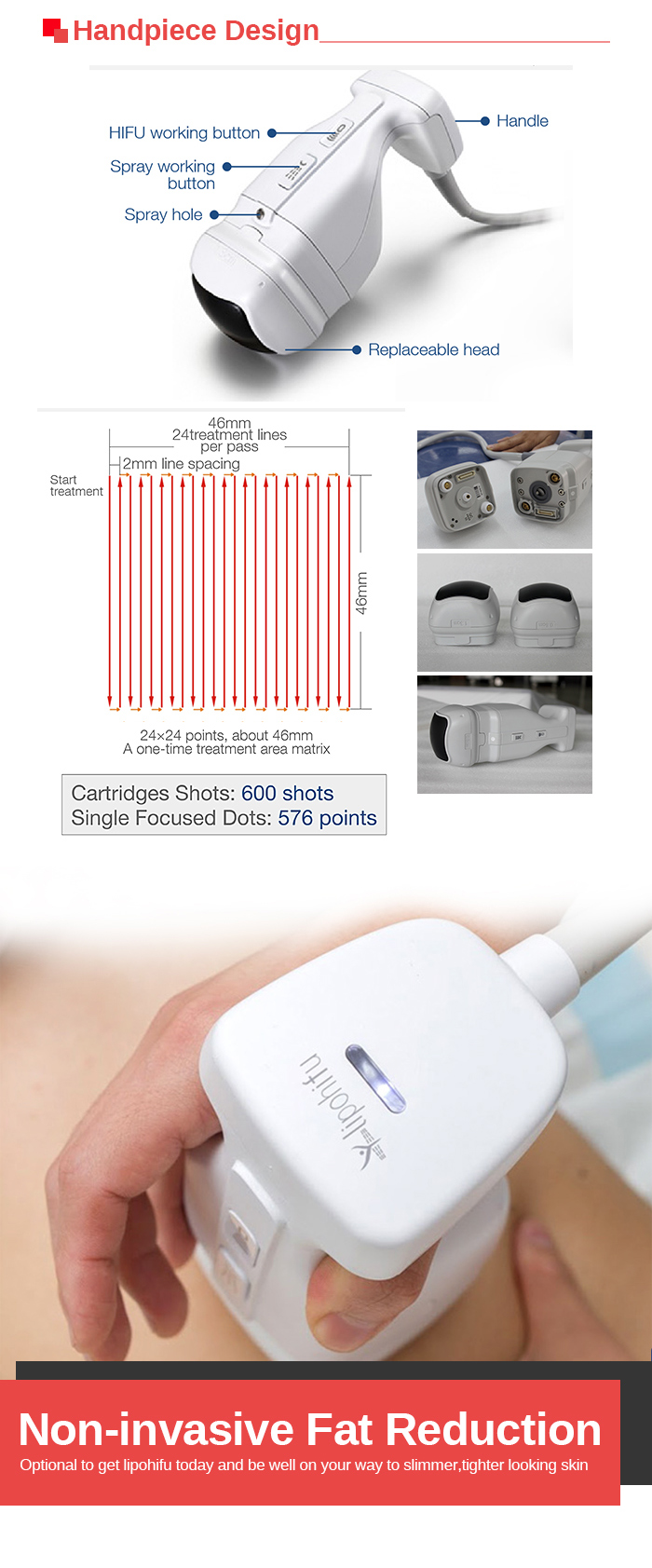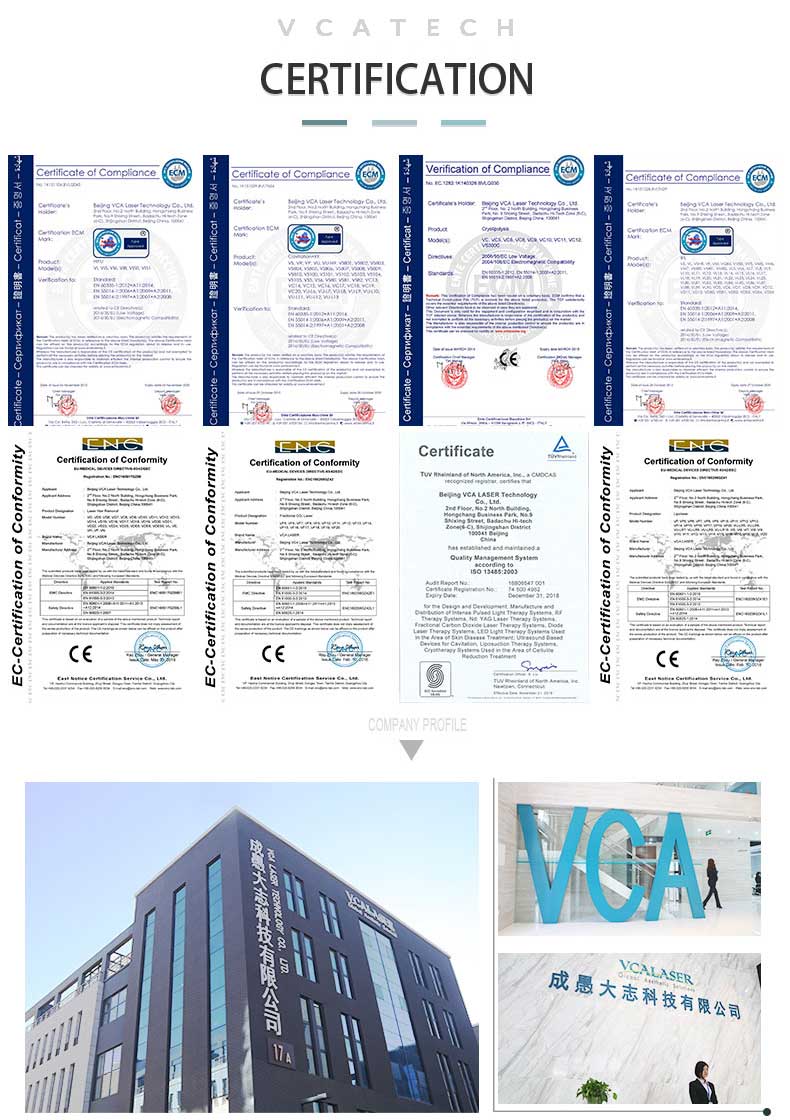 OUR SERVICE

Warranty: We offer 3 years warranty, lifetime maintain, 24 hours calling service.
Training: User manual, treatment manual, technology manual, training video CD,etc.
Certification: TUV ISO13485, CE, Free Sales, Medic device production licence,etc.
Quality: 80% imported promised best quality.
OEM/ODM: There is mold factory, painting factory for ourselves, fastest and lowest cost price for offer OEM/ODM service. Multilingual arbitrary languages on software.